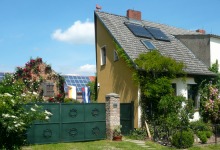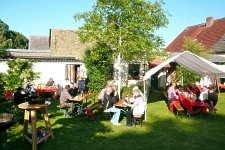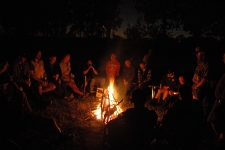 Bearish meeting "Hofcafé" at "Hollerhof"

mostly on 1st Saturday of a month, starting at 2:30 pm.

Several times a year the "Hofcafé" is presented by "Hollerhof" (a gay farm project at Klein-Mutz, a village near Zehdenick, about 60 km north of Berlin).
In the afternoon coffee, tea and cake are offered and in the evening the bears will have dinner together (stew in the cold months, but in summer steaks and sausages are grilled and salads are offered). The meeting closes with a camp-fire.

Some of the Spreebären and many other mostly bearish men visit the Hollerhof regularly to share a good time.

No Registration necessary!
Price: You only pay for what you eat and drink.

For further information see www.hollerhof.de.

Hollerhof, Häsener Straße 5, 16792 Zehdenick (Klein-Mutz) - Map (© OpenStreetMap contributors)
Phone: 03307 4999622.